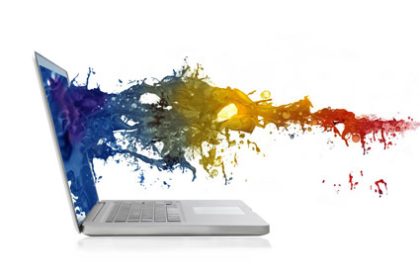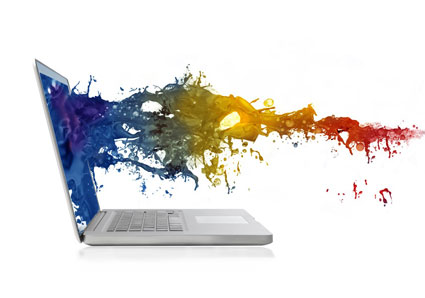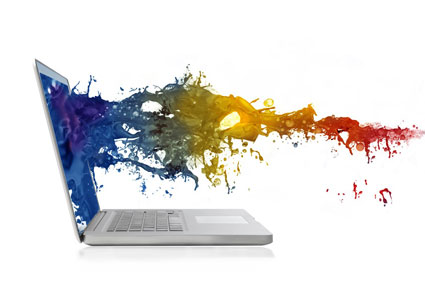 The most creative and innovative platform for the internet marketers is definitely the web designing and its tools.
Web designing provides you with new and better designs and trends every year. The latest trends in web design are analyzed by a number of designers that are used to attract traffic and it helps people to design and maintain the website in a much better way.
Properly used designing skills are important for making a high end and classy website.
Previously, there were a lot of additions to graphics and other designing tools and trends and in 2013 these things have improved even more. This blog post will let you get the latest trends that are being used in 2013 regarding web designing.
The latest trends in Web Design
As a matter of fact, the tools that were used from designing and development have been changed a lot. Now there are modern things that should be integrated in the web design so that you get the traffic and sticking to the changing trends is the only way of increasing the awareness of your brand. People prefer using the modern things and if you will not integrate such things, it will only damage you! Following is a list and brief description of the modern trends that are being used by modern graphic designers.
Large Sized Graphic Tabs and Buttons
Previously, only computers were used to visit websites and only a few people used mobile phones to surf internet. But now, a large volume of traffic comes from mobile users and that is the reason why larger buttons are important. Mobile phones have a smaller screen and that is why a website having smaller tabs will not attract the user to that extent. Mobile phones and tablets have become a great source of traffic to websites, therefore it should not be ignored and this modern thing should be catered well. If you have a modernly customized website, it will definitely help a lot of people who use internet only on their phones and tablets!
Societal Integration- even more grown in 2013
You must be familiar with social networking sites! In fact, not only familiar you must be using one or more social sites to be in touch with your friends and family. Social networking has become a very essential element of modern life and these can really help in deriving traffic. If you have not designed your website by keeping this thing in mind, you may get poor result. So, before doing anything, integrate social networks in your website. Modern consumer uses social networks and if you want that consumer to be aware with your product or service, you must get him through a social networking site!
Responsive Web Design
You are aware that PCs and laptops are not the only platforms where your website is being viewed. Mobile phones and tablets are becoming more evident and now you have a more challenging environment where your website should be designed to meet all the requirements and criteria. You should design the website in such a way so it opens perfectly everywhere, I mean the layout! The layout should be perfectly presented on larger and smaller resolutions. This art is responsive design and it is a modern requirement because there was not so much usage of mobile phones for internet browsing a few years back.
Scrolling
Scrolling is a very important thing and with the advent of modern things, it has become even more important. The kind of scrolling describes the whole layout of your website. It can be a vertical or horizontal scrolling. Most of the mobile phone devices do not perfectly supports horizontal scrolling. Therefore you should always go with a vertical scrolling and your menu should also be scrolled down as the user scrolls the page. This is a very small yet important thing that should be kept in mind while designing a web page for modern consumers. The year of 2013 is the year of vertical scrolling and another very important trend in this regard is interactive scrolling. Following is a brief description of parallax:
Parallax Scrolling
This is good to inform you that latest trends are capturing the market and parallax scrolling is one of them. Now user would be scrolling the web page in a more interactive way and graphics would be scrolled in the same direction but different speeds and frequencies will make it look different. It will cast a 3D effect however everything being two dimensional. It is a very important technique to grab the attention of users because people want something new and only those websites are viewed frequently that are innovative and possesses some extra things.
Background Attraction
The purpose of a well-designed website is to attract more people to gather more traffic. If you want to gather traffic that really sticks to your website for some time, you must add such things that are capable of grabbing the attention of user. One of the things that can really grab the attention of a user is background. The background display can be used to grab the attention unconsciously! If you have a larger image in background of your website, it will be attracting more people as compared to smaller backgrounds. Therefore, image selection is also very important in case of attracting modern traffic.
Retina Display Support
The world is modernizing and different companies are bringing a lot of modern technologies for their loyal consumers. For example Apple was one who introduced retina display and now web designers should be making the websites so as to entertain the devices that support retina display. You should be designing the website that is supported by all the devices that are being used by a modern consumer.
Flash- no more Flash!
The world of flash has end now, with the advent of HTML5 all of us know that there is no need of flash now. Flash has helped the web designers in a number of ways and it has been a successful tool for a number of years but now much more integrative and quality tools are available and HTML5 is one of such successful tools that can take care of everything related to your web design!
Browsing through Mobile Apps
It is also a speedily growing thing that people are browsing the internet using mobile phone applications. Therefore, the web designers are now faced with bigger challenges. If you will be unable to design such a site that is not capable of catering this thing, you will be missing a rapidly growing traffic. It is considered to be one of the most powerful traffic in near future and all the web designers should start follow the modern trends from 2013 so as to get this modern traffic using all the possible modern techniques.
Why should you care?
Designing your website and then bringing it to the top ranking is very important, there are several companies and people that will happily help you in getting these targets but only a few companies know the exact meaning of web designing and the importance of integration of modern things in a website. If you want a properly designed website, never forget to follow the modern techniques that are necessary to make a website attractive for the consumer world of 2013 and onwards!