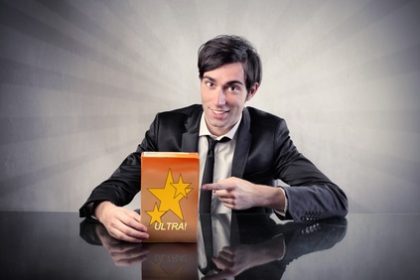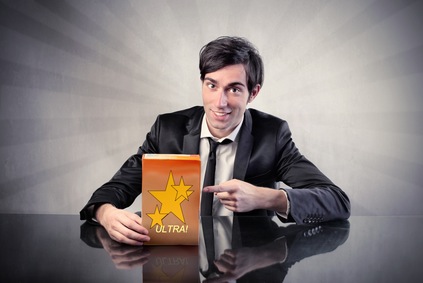 If you have a website, most probably that your main goal is to get as many visitors as you can and to convert them into customers and clients. This is where content marketing can help you.
For starters, content marketing refers to the process that involves companies creating quality content with the aim of engaging and educating customers via a myriad of channels online.
What I'm doing now by writing this article is considered as content marketing … and it seems to be working because you are reading this!
There are plenty of ways in which content marketing can help your business to generate leads online. Generally, content can be marketed online in form of articles, reports, how to guides, webinars, podcasts, white papers, slide presentations, videos etc. More importantly, content marketing doesn't just happen in a vacuum-it is rendered through a multitude or different strategies.
Get leads from Content Marketing for businesses
Here are 10 ways to get leads from your content marketing.
1. Blogging
Blogging is one of the easiest way in which marketers can use to net quality leads for their business. Blogging can be described as platform where a company products or services can be promoted using a few strokes of the pen. By penning quality articles on your blog regularly, you can be able attract a legion of followers who in turn can become your customers. So long as one provides solutions through well thought-out blog posts then followers become leads who can easily be converted into sales or any other purpose targeted by the businesses
2. Social media
Social media provides a succinct avenue for dialogue between brands and customers. By crafting and promoting quality and engaging content, social media can help business generate more targeted leads. Social media allows content of different formats to be shared with much ease. Some of the content formats that can be shared on social media include; video, articles, images, podcasts etc. Social media enables content marketers to reach millions of people through the power of sharing. However, content marketing on social media needs to be engaging as well as informative to customers- if it is to be successful.
3. Search engine optimization
Search engine optimization involves all attempts to increase the visibility of a given website in search engine results. Content marketing can be used to increase the visibility of a website in search results. For instance, including targeted keywords in your website content or blog posts can help a website rank favorably in search results thus greatly increasing the chances of converting leads emanating from search engines. Additionally, content marketing strategies like article marketing also generates quality leads through backlinks usually included at the top of the page. If your website is dominates the search results then attracting quality leads is something that follows automatically
4. Search engine marketing
Search engine marketing involves using paid means to dominate search results. By crafting creative keyword related advertisements, marketers can be able to target web visitors arriving through search engines. With a vibrant content marketing strategy in place, you can create engaging ad copies that will generally generate more leads for your business. One doesn't need to spend a lot on keywords; all that is needed is little bit of creativity on your part.
5. Email newsletter
Content marketing can also be rendered through email newsletters to a great success. Through the use of email and particularly email newsletters one can be able attract qualified leads who can be converted easily. However, quality content is required if you want to attract qualified leads for your business. A well thought out email ad copy not only engages prospects but it also persuades them to take some action in the processes. Sending out regular email newsletters also ensures that you maintain all the people subscribed to your list; while at the same time encouraging new people to sign up.
6. Slideshare presentations
Content marketing can also be done via slideshare presentations online. PowerPoint presentations are not only engaging but are also very informative. Through the use of slides, marketers can promote their offers in a more concise manner and in the process generate leads for their businesses.
7. Video
Video is another effective medium used by marketers to capture qualified leads. Video is more engaging that images and text combined, meaning that marketers can create engaging video content that can attract leads or prospects. One of the leading platforms for videos is YouTube-you can create engaging content which you can then share on YouTube for people to watch. If people find your videos to be more engaging then they are likely to turn from leads into buying customers.
8. Forums
Forums are another platform where content marketing takes place. Forums are usually highly trafficked and busy and as such, content marketers ought to come up with quality content that can engage forum visitors more. People participating in forum are always on the look out for quality content that is not only engaging but informative. If you come across a party that understands the topics of discussion well on a forum, then people are likely going to trust you and follow you(become your fans) in the process. Out of all the people who comment on your forum posts, a percentage of that number will eventually qualify as leads who can easily be converted into sales.
9. Press release service
Content marketers also use web release services to unveil press releases or news about the company. Press releases provide the public with latest information about a company's product or services. Content marketers need to create engaging and informative press releases that will in the end convert prospects or leads. Additionally, press releases should be written in accordance to their correct format.
10. Images
Lastly, images can be used by content marketers to engage as well as educate prospects or leads. Through the use of images businesses can attract prospects who can in turn be converted into buying customers. For instance the use of infographics can be used to educate as well as persuade prospects or leads about a given offer.
Why you should use Content Marketing for you business
Content marketing requires a lot of strategizing if it is to convert leads into buying customers. While content marketing can be affected or rendered in number platforms as mentioned above-the most important thing to remember is that quality supersedes everything else. Quality content helps one to get the credibility they and in the process convert qualified leads into purchasing customers. If you are a content marketer looking to attract leads for your businesses then quality and creativity should be paramount in your plan.